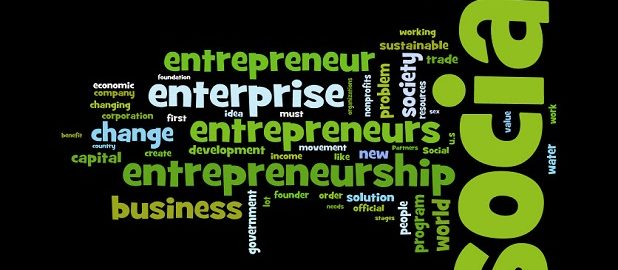 Grand vision in eyes, stupendous castles in air. No foundations though.
This characterizes more than half wannabe entrepreneurs. A quirky obsession, to make it big, to create something phenomenal drives entrepreneurs. Resource gap, competencies gap, competitive pressures – may all be improperly managed. What is the kick then?
Thinking larger than life, sure many entrepreneurs are mere wishful thinking driven gamblers. But they are that part of mankind that isn't afraid of risks – they signify free spirit in man – to at least dream of venturing into unknown or onto virgin unwalked tracks. They need to be admired, for this courage in confronting their aspirations.
This is so unlike rest of humanity, which is so cautious in even routine things – this is not to say caution is unrequired. But all over if only cautious people are found, the world would be so dreary with such conventional-accountants-in-mindset. Everyone can't be employment seeking*, few have to be employment generators. And the big disruptive breaks too happen by dint of these entrepreneurs. The pains, trials, and tribulations they undergo, and their close circle/ dependent family members experience, would numb the Mt Everest climbers, would turn colder the denizens of Verkhoyansk, and would intimidate the Formula 1 racers.
Yet they plod on.
Celebrate such foolhardiness.
(*intrapreneurs, pardon please – hope you understand).