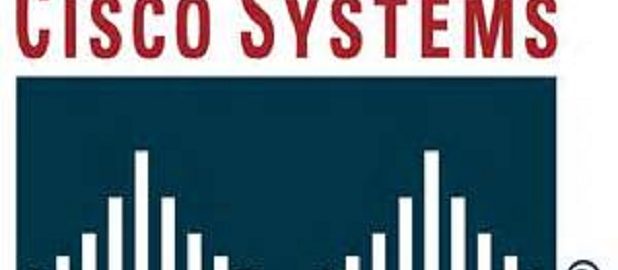 Stimuli Jogger nee Essence's Brief:
The idea is to gain competitive advantage when the organizational leaders use human capital; adjusting to changed market conditions for sustained growth and success over time. Herein Cisco stands apart as it invests in nurturing leaders of tomorrow, endowed with new abilities, capable of embracing changed organizational culture. Thus you manage the only differentiators, viz. Speed, Talent and Branding.
Cisco touched 44000 staff strength in 2000, primarily through acquisition of 70 companies, having a 550 billion USD market capitalization. Then the technology bust sent sales crashing by one-third; 8500 heads had to roil in Spring 2001. Beyond the acquisition route best suited for scaling, hiring of passive job seekers was done: frequenting focus groups where chance encounters with the competitors' staff were high, rigging its website to lure the rival 3com staff with social invites, enticing people who looked for job switch between 10 am and 2 pm on their company time with a Friends Program.
Retention was worked hard for, attrition being just 6-7% when internet companies experienced 40%, setting up 'nanny cams' for the staff's children; extending help in staff's financial misfortune etc.
Reification Portrayal nee Essence's practicalities:
In downturn, the strategy shifted gradually from box sales to leveraging customer relationships. Laid off employees were extended recruitment consultant's support, foreign nationals were helped on immigration issues, thus Cisco stayed number 3 on most coveted employer list of Forbes. Focus went to emerging markets. Emphasis shifted to productivity and profits than mere sales growth; work was done in enhancing cross-functional teamwork and efficiencies. It got off the DAN syndrome: denial, arrogance and nostalgia. It was sensed the selling was no longer to the technical decision maker, customers needed complex products interfacing with other softwares and equipment. This needed Cisco people to be deeper in knowledge of business and aware of sophisticated technology.
Emphasis went to building internal talent, floating the I-Profiler of Pathfinder, where staff could upload their resume showing own judgment of their experience breadth and depth, their career aspirations, which the line managers accessed for work assignment and shuffling. All this went on in face of Cassandras cynically indicating Cisco would go down, unable to ramp up required benchstrengths.
A company-wide team chartered to develop new human strategy delivered. The Cisco university clicked giving 5 count benefits: enhancing agility and knowledge in workforce to assume higher needs, a workforce spurred by change, customer-centric employees, strong process roots, and cross-functional experiences leading to better business acumen. The unique 3E model flowered: experience through assignments, on-the-job learning and traditional learning; Exposure developed through online learning, mentoring, shadowing, periodic forums and talent reviews; and Education through efforts of senior Cisco staff and outside faculty. Here the balance was 70 percent experience, 20 per cent exposure and 10 per cent education.
The performance evaluation was transformed, shortened forms, e-feedback, the Talent Assessment Process, a succession management process called Leadership Review Process to identify top 20 per cent of its leaders, and Leadership Development Feedback on 360 degrees. The manager employee dialogue was heightened. The Grow 3 model came up: Grow the business, Grow our team, Grow yourself.. The Executive Coaching accelerated development of high-potential directors and vice-presidents based on the expectations of Cisco leaders.
The 'Learning Cohort Program' gave 6-8 high potential IT leaders a mechanism to work on common developmental needs, with a combination of internal and external coaches under a Cisco sponsor and a peer coach. The four Cisco Leadership Series programs built the leadership bench strength, training for future than some specific skills. The Executive Leadership Program focused on vice-presidents, the Strategic Leadership Program on Senior directors, the Business Leader Programs on directors, the Emerging Leader Program on early career managers. Thus the preparation for future in an ever changing scenario, intended to be sustainable in economic upturn.
Credit: California Management Review, Winter 2005; Chatman-O'Reilly-Chang